To commemorate our 1-year anniversary here at Shini-tan Scans, we've started a new VN translation group – Kohaku Translations. If you're interested in white-haired, twintailed shinigami, be sure to check that out.
I don't really have anything to say here, so have some Kohaku: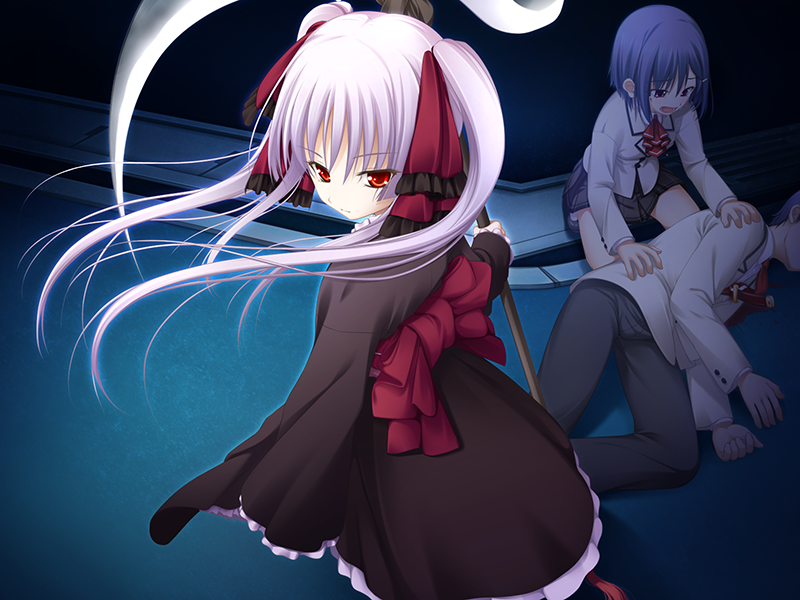 Blah edit: P.S. Sorry, we don't have a special release for you guys or anything.